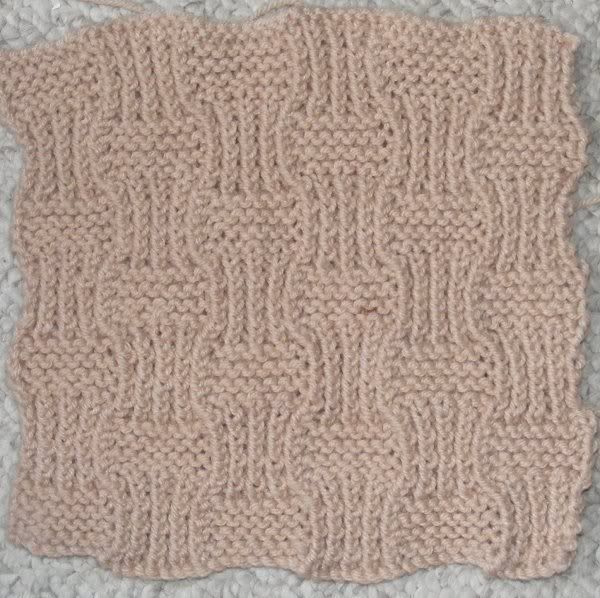 This is in RHSS Buff. FINALLY I get to add a new color with S8!!!
I didn't mind the ptbl in this square.
I stayed with the Size 8 needles on this one, to keep my tension snug and even throughout with those ptbl and ktbl stitches like S7.
I think this one looks really neat!